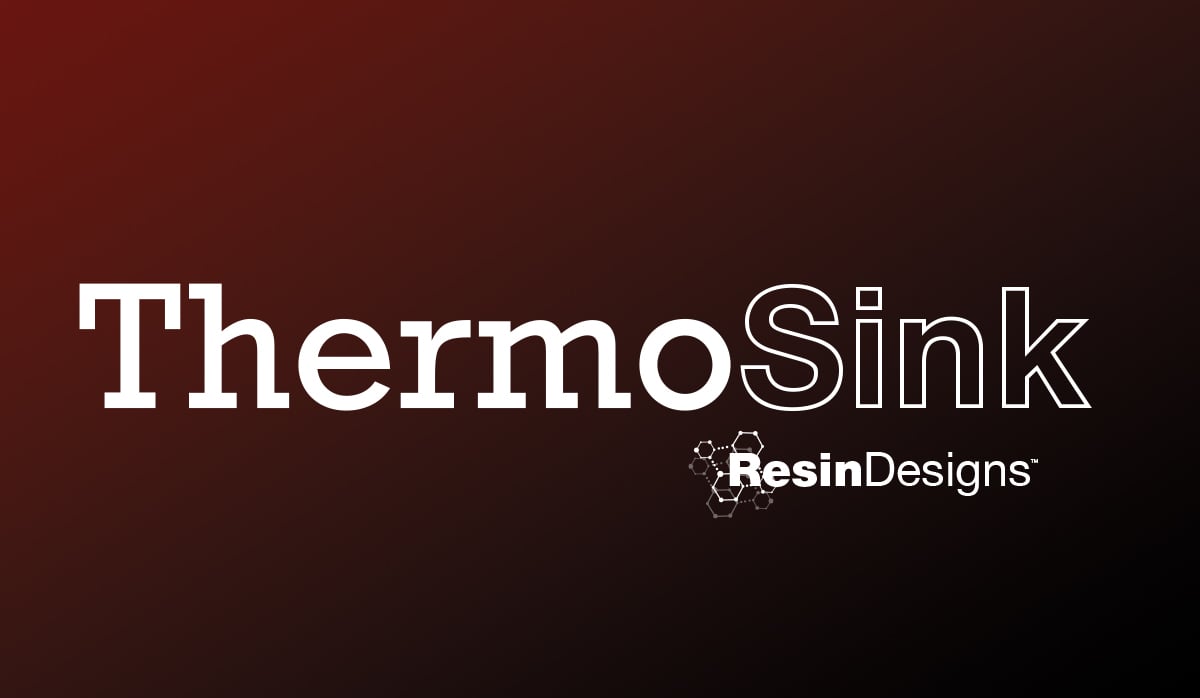 Resin Designs, a division of Chase Corporation, would like to take this opportunity to spotlight the ThermoSink line of electronics' thermal management materials. The ThermoSink name includes a number of products of various viscosities, hardness, and thermal characteristics. All products are two-component (1:1 ratio mix), heavily filled silicone with high thermal conductivity.
Advantages of ThermoSink include:
softness for minimal stress on sensitive components
high thermal conductivity of at least 3.4 W/mK
excellent flow for filling of complex geometries
long gel time for ease of processing with heat accelerated cure
excellent thermal and mechanical shock protection
Applications and industries of success include:
EV battery and charging electronics
high T environment automotive devices
protection of high heat generation integrated circuits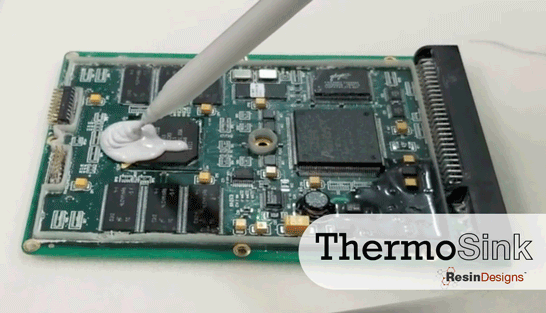 ThermoSink applied to a printed circuit board
Chase Corporation, a global leader in the development and manufacture of specialty polymers, is are experts in providing PCB protection in the most demanding applications. Chase Corporation was founded in 1946 and has grown to become an innovative manufacturer of advanced protective materials with a global customer base. The Resin Designs brand represents a history of experience in the design of specialty polymers and adhesives in industries such as automotive, military, and aerospace.
For further information on Chase Thermosink please visit https://chasecorp.com/resindesigns/