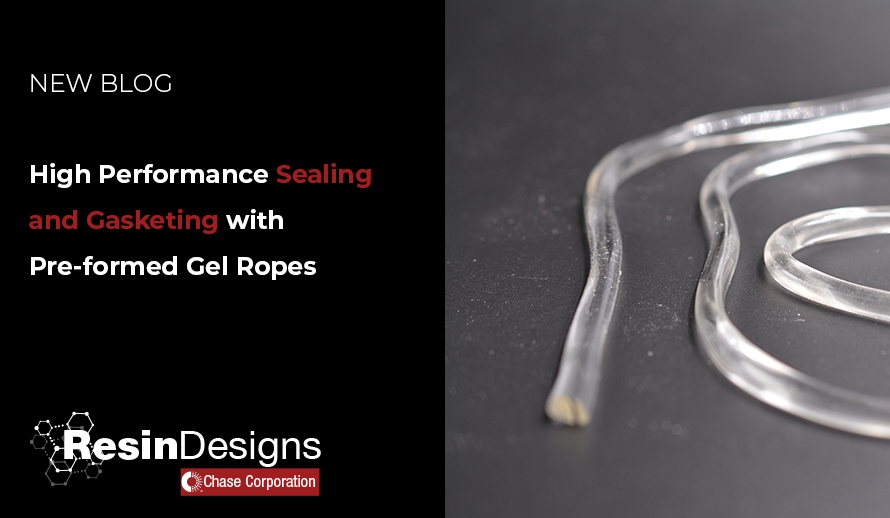 There are a lot of alternatives out there for sealing, bonding, and gasketing enclosures. The process of choosing the correct solution for your needs can be daunting.
Considerations often include:
Size and area of the bonding surface
Existing equipment such as fluid applicators
Environmental conditions to protect against
Desired productivity
Volume of the project
Form-in-place or liquid gaskets are often good choices for high volume and lower protection conditions. On the other end of the spectrum, demanding applications requiring resistance to chemicals and pressure are often well suited for pre-formed "rope" type materials. Let's take a deeper look at gel rope sealants and see what distinguishes them for certain projects.
What are the Advantages of Gel Rope?
Gel rope sealants and gaskets, specifically those made with silicone-based materials, have a number of advantages, such as:
Pre-formed: No need for expensive application equipment
Self-adhering for seam and connection areas
Superior temperature resistance
Excellent pressure containment
Resistance to environmental conditions such as
Salt spray
Automotive fluids
Mild acids and bases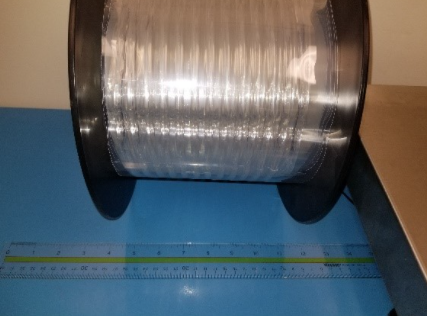 When Should I Use Gel Rope Gaskets?
Below is a short list of applications where the use of gel rope gaskets has the potential to increase protection and reliability.
Lighting enclosures including
Emergency vehicle lighting
Agricultural vehicle and equipment lighting
Outdoor lighting or electrical enclosures
Agricultural "grow" lighting
Metering enclosures such as water and gas
Gas meters and gas line flow meters
Irrigation equipment and controls
And many more…….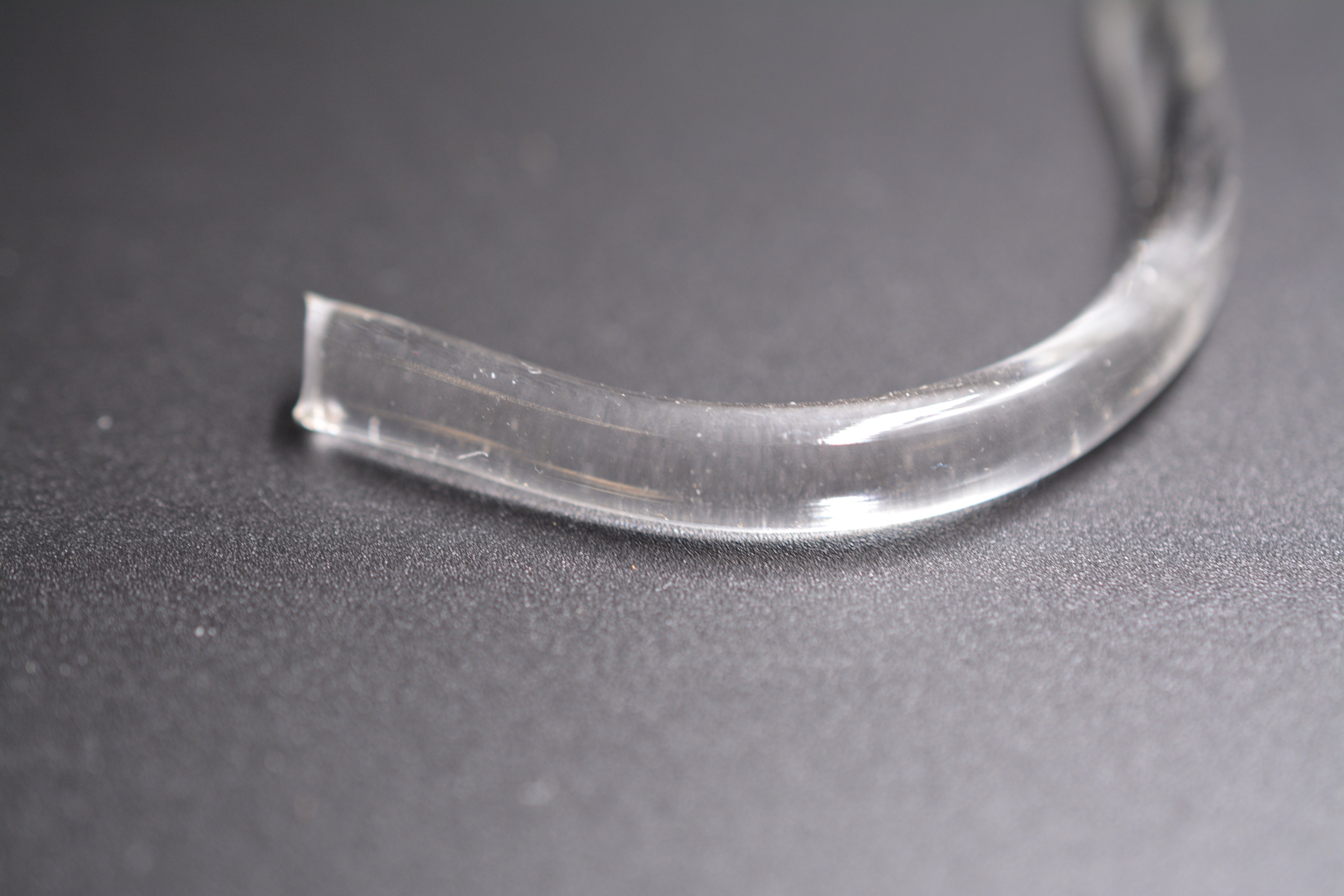 If you're working in any of these conditions, and any of the advantages listed above resonate with your operation, you may want to consider gel ropes for application.
What Gel Ropes Should I Choose?
Chase Corporation, through our Resin Designs Division, manufactures a range of gaskets and sealants. Products within the range include structural protective gaskets, conductive and insulative gaskets, EMI and RFI shielding gaskets, as well as our "GPS" line of pre-formed rope gaskets. Products in the GPS line are available mainly in roll and spool form at standard diameters and lengths. The properties typical are noted below for the product group "GPS-CSI-N1: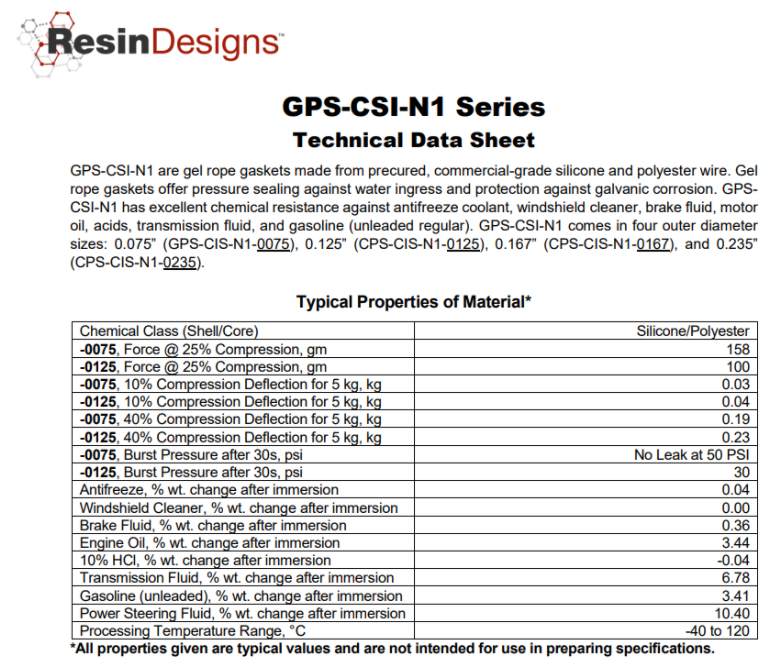 Chase Corporation, Westwood, MA. Founded in 1946 is a leading manufacturer of industrial products for high-reliability applications with a global customer base operating in diverse market sectors. The Resin Designs division specializes in the manufacture of polymers for industrial, consumer coatings, and adhesives. Our outstanding manufacturing and technical support groups can provide your organization with a reliable global supply, unmatched quality, and superior technical support.
Please contact us today to discuss your application.