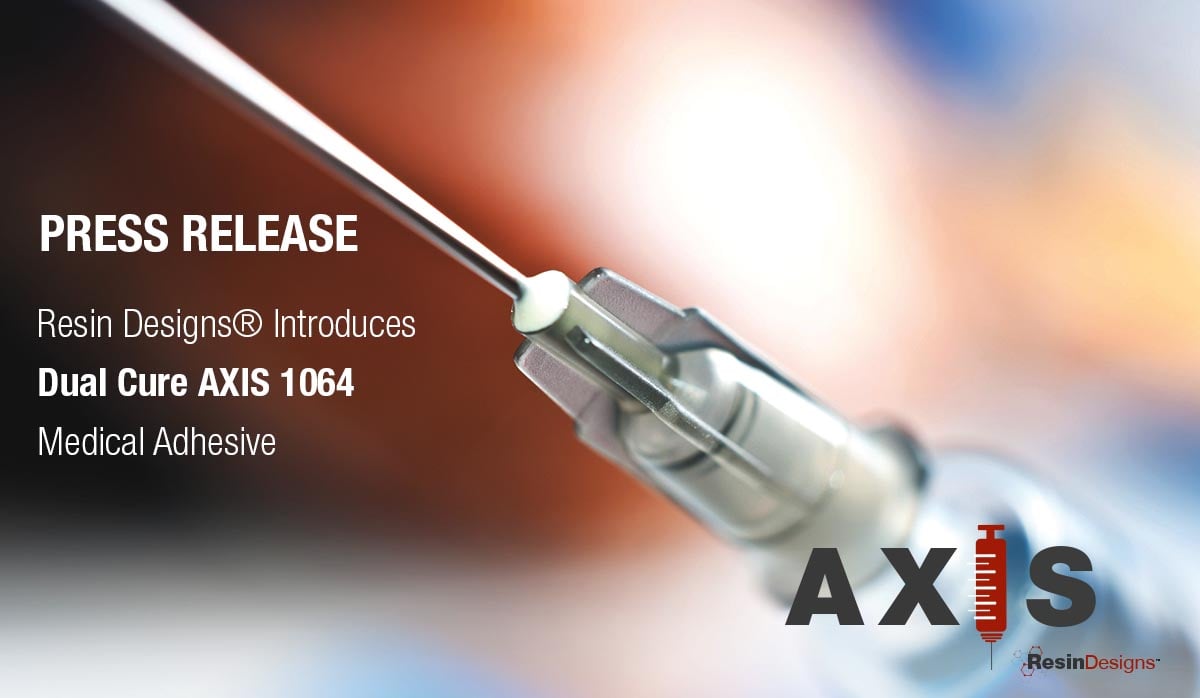 Chase Corporation through its Resin Designs business has announced the successful development and certification of the AXIS line of medical assembly adhesives. AXIS 1064, and all AXIS adhesives, have been designed and fully tested to meet ISO 10993-5 cytotoxicity standards.
AXIS 1064 was developed primarily for bonding of metals and plastics in needle bonding applications. It has low viscosity for ease of application using a variety of methods and can be used in relatively low gap areas. AXIS 1064 has a unique, dual cure mechanism utilizing UV light as well as an option for heat. This heat option is valuable in shadow areas where UV light cannot penetrate, and also can be used to speed curing in high volume operations.
Axis 1064 Typical Properties

The adhesive has a wide operating temperature range allowing for below freezing conditions as well as operating 145°C with autoclave resistance. Additional properties include excellent bonds to metals and plastics common in medical assembly, very high tensile strength, low elongation, and minimal shrinkage.
Keith Waryold, Vice President – Adhesives Sealants and Additives said, "The AXIS line of medical adhesives represents an impressive addition to our traditional assembly adhesives as well as our industry leading electronics protection products. We are excited to introduce the ISO 10993-5 qualification of these unique products which include AXIS 1064. With increasing demands in the medical industry, we believe Chase and Resin Designs are an ideal partner in the search for solutions to your individual challenges."
For further information on AXIS 1064, medical device protection, or any of the complete range of Chase/Resin Designs coatings please visit https://chasecorp.com/resindesigns/uv-curable-adhesives/medical-device-adhesives/