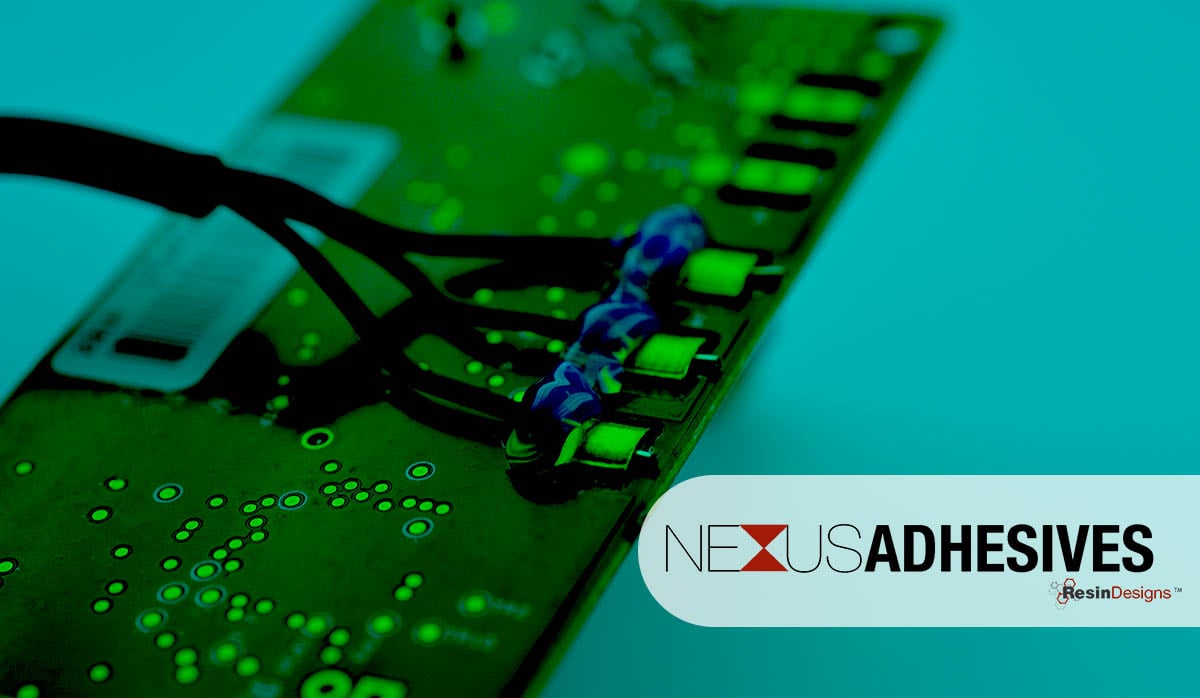 Chase Corporation - Resin Designs division is pleased to announce that NEXUS UV800-FR adhesive has been certified as meeting V0 flame requirements under the UL94 standard. This testing completion/certification assures customers involved in the manufacture of electronics and other consumer devices that NEXUS UV800-FR is safe and appropriate for use.
Features of NEXUS UV800-FR:
UL94 V0 flame resistance certified
Thixotropic, flowable but with low sag characteristic once applied
Superior bonds to typical electronics substrates such as metals and plastics
100% solids, very low VOC
Fast UV curing mechanism for high volume requirements
Fully REACH and ROHS compliant
Typical uses for NEXUS UV800-FR include UL-rated encapsulation of electronics, wire tacking, connector sealing, and tamper-proofing among many others.
Using the latest in electronics polymer technology, our dedicated and knowledgeable team of chemists and engineers formulate Resin Designs NEXUS adhesives. Our product development is conducted with consideration for the unique needs of the electronics industry. NEXUS products are designed to provide our partners with products that are of consistent product quality, reliability, and superior value. Resin Designs scientists stand ready to assist you and your organization by providing an appropriate product recommendation or by designing an adhesive specific to your needs.
Chase Corporation was founded in 1946 and has grown to become an innovative manufacturer of advanced protective materials with a global customer base. Two operating divisions manage the development, manufacture, and marketing of industry-leading brands that provide highly engineered protective features for use in the demanding applications of energy, electronics, telecommunications, construction, transportation, and utilities.