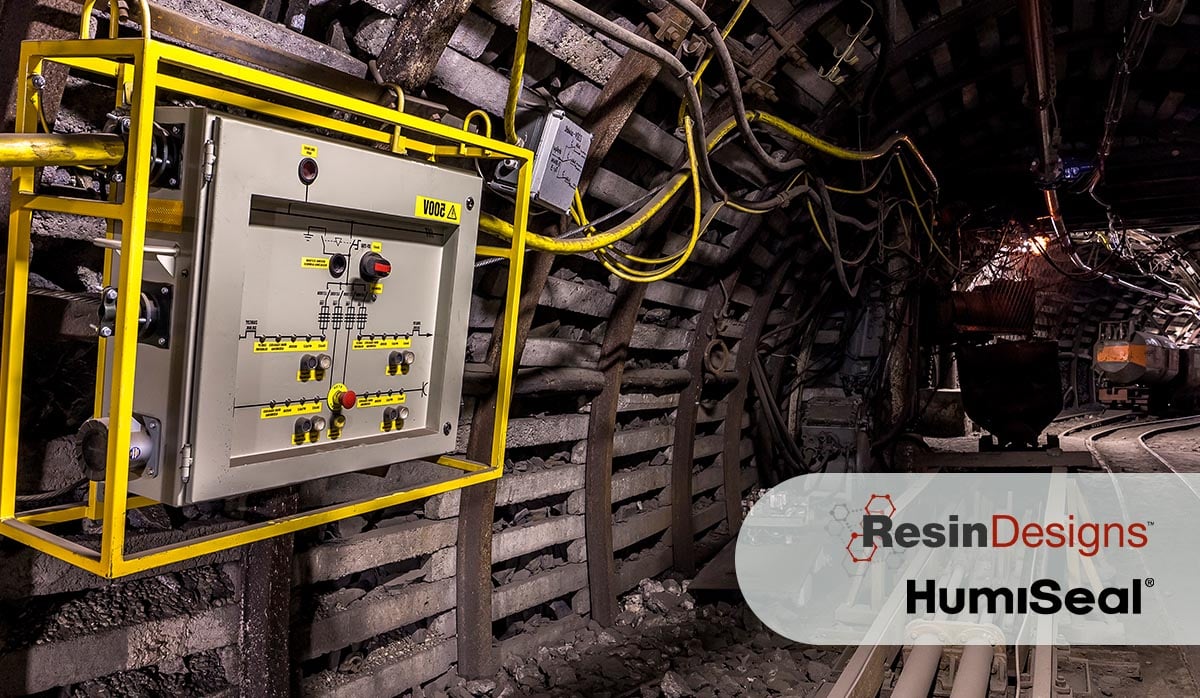 A lot of scary things happen underground. It can be wet, dirty, smelly, and filled with all sorts of creepy-crawly things. Not exactly the ideal environment for your carefully designed and often sensitive electrical or mechanical devices. At Chase's Resin Designs and HumiSeal, we have been in the business of providing protection for underground devices for decades. We have developed a wide range of durable, rugged polymer solutions. They can be used as adhesives, gaskets, and coatings to keep even the nastiest of underground invaders at bay.
What Types of Things May Attack My Devices Underground?
Placing materials underground is both time-consuming and expensive. Taking them back out again due to failures is of course even more costly. While being underground can actually be protective against the elements such as weather, it introduces a completely new set of challenges to product performance and longevity. There are a nearly infinite number of potential hazards underground that can degrade your products. The most commonly encountered of these include
water and moisture
corrosive or contaminating gases
dirt or other abrasives
petrochemicals or other chemicals
pressure and temperature
burrowing animals or insects
This is by no means a complete list, and our chemists stand ready to help you with any unique challenges that you may be facing.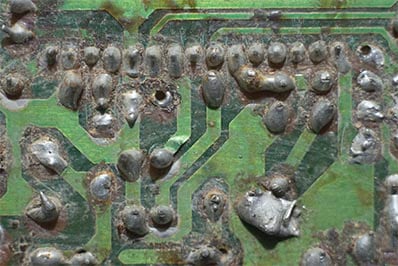 Image: Underground device circuit board damaged by water corrosion
What Types of Devices or Applications Require Protection?
Below is a short list of applications we have encountered where the use of specialty polymers has the potential to increase protection and reliability.
water meters and their control/management
gas meters and gas line flow meters
irrigation equipment and controls
sewer gas detectors
electrical junctions
concrete monitoring sensors
and many more…….
Here Are Some Products to Consider
Resin Designs 041108-FC4 and FC5

2-components room temperature curing, black, two-part polyurethane
high elongation, good elongation to PCBs
applications: general and electronics protection
Resin Designs 2E25

2-component polyamide-based epoxy
very high-temperature resistance (up to 180C)
application: elevated temperature metering
Resin Designs 131-77MX

transparent, room temperature curing, two-part, epoxy-based encapsulant
low shrinkage and modulus with great bonding to polycarb, nylon, and various PCB materials
application: electronic encapsulation
HumiSeal 2C51 and 2C52

2-component, fast cure, soft silicone potting materials
high-temperature resistance
application: electrical junction boxes
HumiSeal UV13W

single component UV/RTV cure adhesive and encapsulant
high elongation and flexibility
application: electronics encapsulation



Chase Corporation, Westwood, Ma., founded in 1946 is a leading manufacturer of industrial products for high-reliability applications with a global customer base operating in diverse market sectors. The Resin Designs division specializes in the manufacture of polymers for industrial, consumer coatings, and adhesives. Our outstanding manufacturing and technical support groups can provide your organization with a reliable global supply, unmatched quality, and superior technical support.