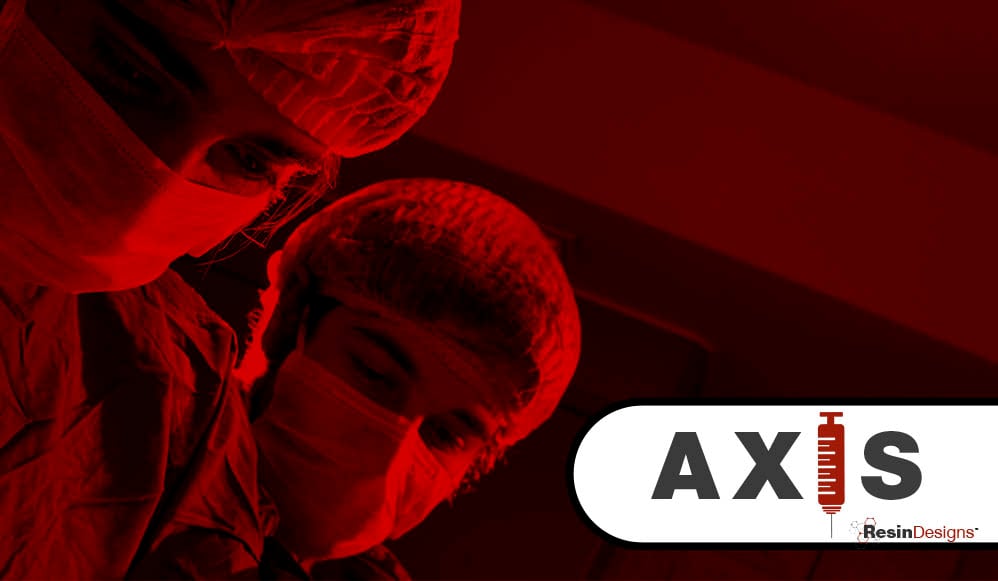 Axis 310 and Axis 310-W are the most recent additions to Resin Designs' growing line of medically tested and qualified adhesives. Both products are single component epoxies for simplicity in application. Their heat curing chemistry provides added temperature and chemical resistance properties. These adhesives bond to a wide range of substrates typically found in the design of high-performance medical devices.
Resin Designs products are manufactured to the highest quality standards in our facility in Woburn, Massachusetts.
Unique properties include:
Single component for ease of use
Heat curing chemistry for harsh environments
ISO-10993-5 tested for cytotoxicity
Bonds to all typical medical device substrates
No VOC content for environmental regulatory concerns
Fully compliant with current REACH and ROHS regulations
Please Contact us to work with our polymer scientists on your medical application today.